Throw Table Cloth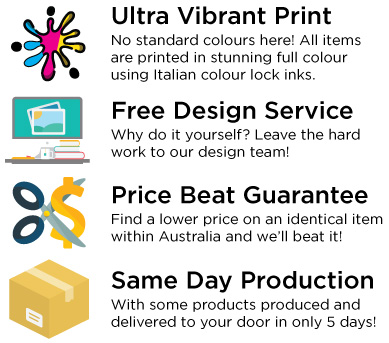 Throw Table Cloths are a great idea for events and tradeshows. With the ability to throw these particular table cloths on a wider range of tables, we can also cut these to any size you require with a full colour print, these are one of our more popular marketing tools that look fantastic at a tradeshow or event space.
Description
Premium 180d Oxford polyester material
Designed to last, featuring double stitching and reinforced seems. We can manufacture these table cloths from any material you require however our 180d oxford material is an extremely tough, durable fabric which is washable and will stand up to commercial use.
Made to your requirements
Full table cloths, 3 side table cloths, zip in panels for stowing items under your trestle. It can all be done, our range of table cloths are completely customisable to your requirements because each and every item is produced from scratch according to your requirements.
Highly durable, long lasting print
All of our table coverings are printed in Italian colour lock inks, which are fade resistant and are guaranteed to faithfully reproduce your company colours and branding to a very very high standard.

Size Info
Most printed table cloths are designed to suite a 6 or 8 foot table. We can, if required produce a table cloth to suit any table size you require. However our standard table cloth sizes are designed to suit most fold out trestle tables available from hardware stores and camping stores. If you do require a custom size table cloth then please see our measuring diagram below, or if you just want to be sure that your table cloth will fit then we always recommend measuring your table first.
The depth of your table top, measure edge to edge
The length of your table top, measure edge to edge
The height or drop of your table, please note our table cloths are designed to completely cover the legs of the table. So if you require a shorter drop or a custom drop please tell us your required dimensions.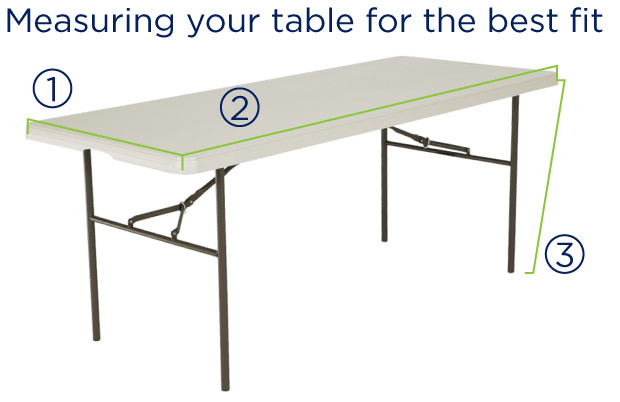 Related Products