With a distinctive eye-catching shape, the Promotional Teardrop Banner is perfect for representing your message fully emblazoned. Specially designed for windy conditions, the Teardrop is specifically created to display everything you need at all times. A fantastic option for outdoor events and activities!
Available decoration options include full-colour print on both sides, enabling the use of complicated imagery and gradients that are faithfully recreated for maximum branding exposure and effectiveness.
Scroll down for our size chart and wind ratings, along with our top 3 answers about the teardrop flag.
Read More ...
Less
Rush Service
5 Days
Warranty
5 Years*
Artwork Design
100% Free
Everything you need for setup is included in this package, complete with stand, a carry case and equipment required for setup. Optional extras include a heavy water weight or stake fitting for both outdoor and indoor events. We go the extra mile and provide a swivel on your stake fitting so that your banner will always follow the direction of the wind!
Premium Manufacturing Process
All flags produced according to strict standards using 320 to 680gsm oxford polyester
All artwork is printed using UV resisting inks using top of the range digital printing equipment
The flag is then heated up to lock colour into the material and this also doubles as a fade test
Flags are covered in a non-toxic formula that helps to protect from weather damage
Sizes Available: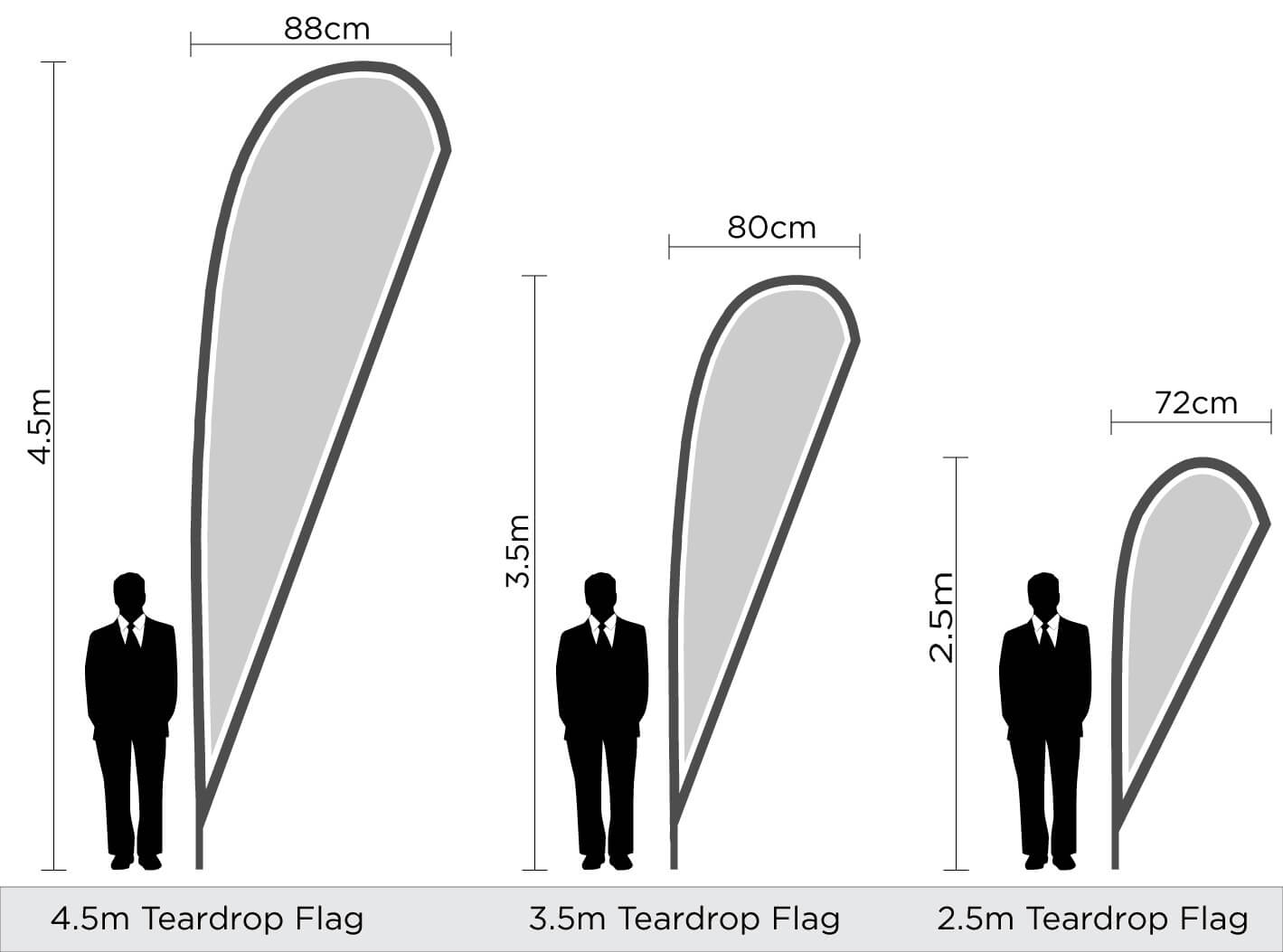 Base Fittings & Stands