Promotional Flag Bunting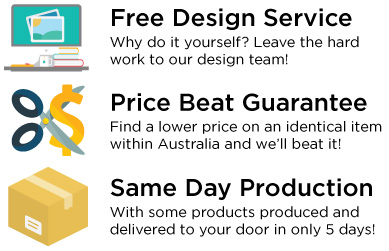 With full colour print, custom shaped flags, custom colour rope and various materials in stock the promotional bunting is the perfect outdoor promotional product. Available in any length roll we can custom produce bunting to your requirements. We can also manufacture pennant bunting, safety bunting. Contact us for a quote
Printing
CMYK Digital printing

Flag Variation
Up to 10 different flag types per roll of bunting.

Materials Available
Paper or Vinyl (GSM Rating Varies)
Description
Branded bunting flags
Outdoor promotion is often waving in the wind right in front of you, but that doesn't mean that you don't struggle to promote your business at outdoor events. The good news, though, is that everyone loves custom bunting flags. There is not one street party, cake sale or raffle that doesn't benefit from custom bunting flags billowing in the wind.
However, even if you're not looking outside for your next event, printed bunting could be the winner to get your message across to your customers. The exposure you want for your business could rely solely on your bunting across your exhibition stall, the storefront advertising that you are promoting and even across the street where you work - as long as you have the quality that you need, of course.
Here, There, Everywhere
Printed bunting is not limited in where it can be seen and successfully so. They increase your customer engagement massively, increases the PR for your business and gets people talking. You would know this yourself, if you ever had printed bunting catch your eye. If you saw bright yellow bunting waving outside a store during a promotional time, you'd likely move toward the store to hear all about it. Well, this is what you get with Event Display.
A Little History
Think back to the street parties of the 1950s, when the Queen had her coronation. How did they decorate the main roads? Printed bunting. Think to last corporate mixer or networking event that you personally attended. How did they decorate the room? Printed bunting. How about the last sports event that you attended? Or the ones that were held in the 1800s? You got it - printed bunting. Throughout history, printed bunting makes its appearance, and this is directly down to its versatility and ease of use.
You Should Choose It
Kings, Queens and even Presidential parties and campaigners choose custom printed bunting where they can to decorate their events, so why should it be too good for you? Here's a secret: it's not! You need a lightweight way to advertise your business, where you can print your brand logo and get your colours chosen in any way that you see fit, and this is what custom printed bunting can do for you. It doesn't matter where you are going or where you want to hang it, printed bunting will have a place at your next event or advertising display.
Get In Touch!
At Event Display, we know that our product quality cannot be beaten. You can choose the design and decoration of your printed bunting, because we can provide you with the full colour printing that you need the most. You can choose up to 10 different types of flag per bunting roll, and you get to choose between vinyl bunting or fabric bunting. With double sewn rope material and single or double printing at your disposal, you don't have to wait any longer to get the printed bunting you need.
At Event Display, we aim to please and we do it - every single time.
Size Info
Roll Length
Any length available.
Distance Between Flags
Specified by client.
Rope Material
Double sewn non woven polypropylene.
Related Products