Stand out from other exhibitors with a completely branded custom marquee Sydney. If you are attending an event then you need to be seen by the attendees at the expo, trade show, markets or whatever the occasion. It is now easier than ever to get the exact branding effect you are after.
We Can Deliver A Marquee Sydney Wide
And we can do it in just 7 days on most orders. How? read our process and you will see just how easy it is to order your very own custom branded marquee tent.
Step 1: Choose Your Marquee Size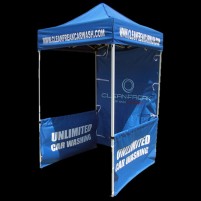 1.5 x 1.5m Stall Tent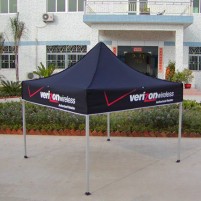 2.4 x 2.4m Stall Tent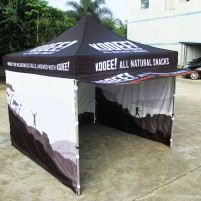 3 x 3m
Marquee
Tent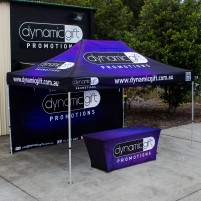 3 x 4.5m Marquee Tent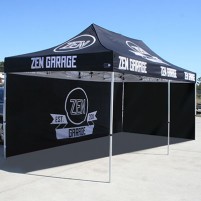 3 x 6m Marquee Tent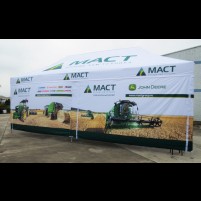 4 x 8m Marquee Tent
Step 2: Send Us Your Marquee Design Requirements
All you need to do to get the perfect marquee design is tell us your print requirements and our design team will begin drafting a production preview prior to production. This can then be approved or amended until you are 100% happy prior to anything going to production. This ensures you receive the correct product first time without any errors.
Step 3: We Produce Your Marquee
Luxurious anodized or powder coated framework is covered with your canopy design which is printed using UV resistant inks onto 600d oxford polyester that is SPF50+ rated for sun protection and has a 1 year anti fade warranty.
Step 4: We Deliver Your Marquee To Your Door
The marquee is sent using air express delivery and arrives to your door within 5-7 working days.
Want To Know More? Contact Us
Simply give us a call on 02 6555 5030 or email us on info@eventdisplay.com.au
Additionally you can view our entire range of marquees and banners at https://www.eventdisplay.com.au/