If you're looking to promote yourself in a professional and effective way, you've come to the right place. We outline the 5 most popular display options for you to have a highly successful trade show display! That standard picnic blanket you bought to show off your beautifully packaged fig preserves may not be the best choice after you read our helpful guide. Let's get started.
1. Pull Up Banners
In my opinion, a Pull Up Banner is one of the most important trade show tools to grab the attention of your soon-to-be customers. Used effectively, these are a great eye catcher and offer a wide choice of design with their huge print area. Try to keep your info short and to the point so that people can easily see what your brand or product is about as they stroll past. Take advantage of this by using large pictures with simple, clean colours coupled with a logo and dot points for example.
Super easy to transport, set up and remove at the end of the day, Pull Up Banners are a fantastic way to have an interesting visual for customers to see and chat to you about.
2. Custom Printed Table Cloth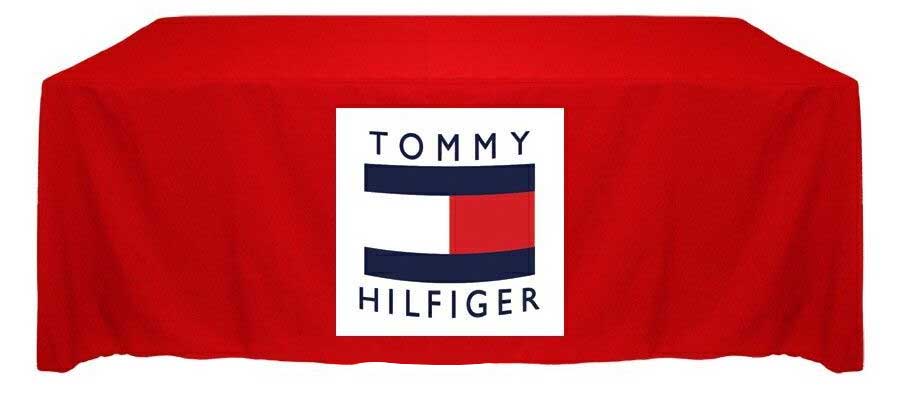 An absolute essential for anyone truly invested in the appearance of their brand, throw that old picnic blanket you've been using in the bin and bask in the glory of a well branded table cloth. By matching the colours of your brand, you're showing the world that you mean business and are dedicated to your cause by showing consistency. The addition of a table cloth is the butter to your bread and will hold together all of your promotional items, completing an impressive and visually appealing display!
3. Large Custom Printed Signage

Make yourself instantly recognised across the room by using large signage printed with your brand name and logo. People trust a 'brand' and feel confident when buying your products if you come across as a professional person. An extremely popular item we have right now are Stretch Walls which can be made to any size with a huge print zone – used as a backdrop this can really improve the way your stall looks.
4. Promotional Products Used As Give Aways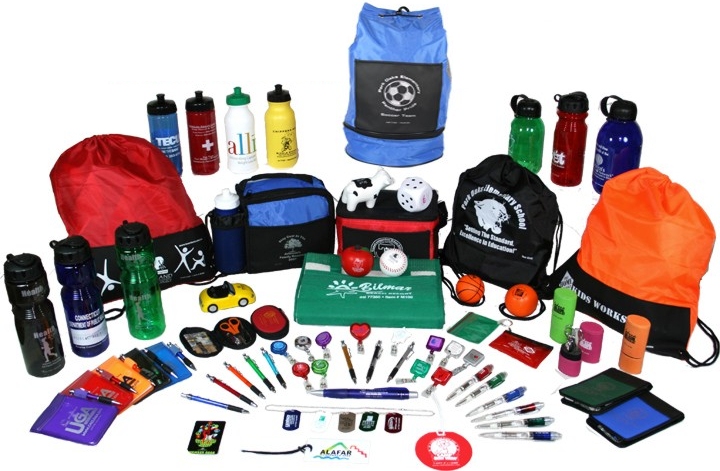 People always come flocking to a giveaway and what better way to use this simple marketing strategy than by giving people custom branded merch. They are extremely helpful in keeping your brand fresh in the customers mind long after the event. Be sure to check quality as you don't want cheap items breaking – often the cheapest option may not be the best in the long run!
5. Printed Marketing Supplies

An absolute classic method of marketing is using printed flyers, brochures and postcards to give prospective clients something tangible to bring home. Some great ideas are fridge magnets or calendars, as they provide a practical use while also advertising your brand. Because these are generally great value for money, you can often reach out to a lot of people with little capital used.