Promotional pull-up banners are the perfect solution for fast, high impact, exhibition display stands. A pull-up banner stand can be deployed individually or tiled for extra impact. Retractable banners simply retract into their sturdy alloy base for secure transportation. They are super quick and easy to set up and take down. Graphics can be designed to your liking by our in house design service. Which is offered free of charge and with no obligation.
Lightweight & portable signage solutions
Premium & economy base options
Comes complete with carry bag kit
Vibrant high resolution graphics
Simply send us your graphics or logo and let us do the rest!
Read More ...
Less
Rush Service
7 Days
Warranty
5 Years*
Artwork Design
100% Free
Request A Free Quote!
Printing method
CMYK digital printing onto high gloss 300gsm vinyl
Warranty
2 Year warranty on retractable base mech, 1 Year fade warranty on printing.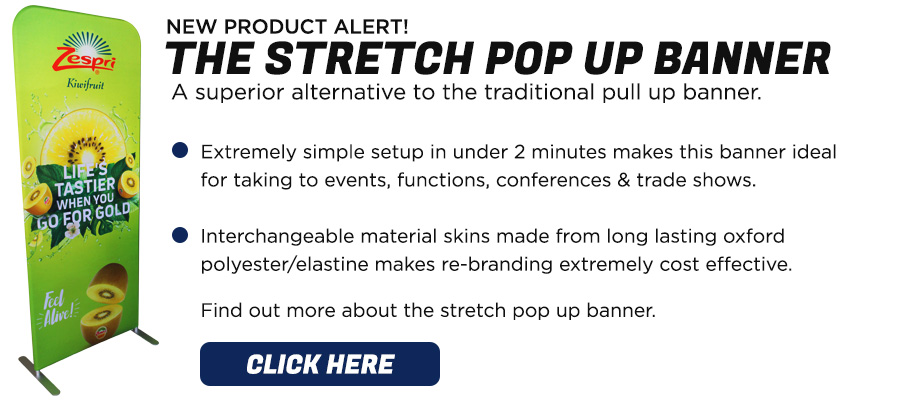 Pull Up Banner Setup

Available Sizes: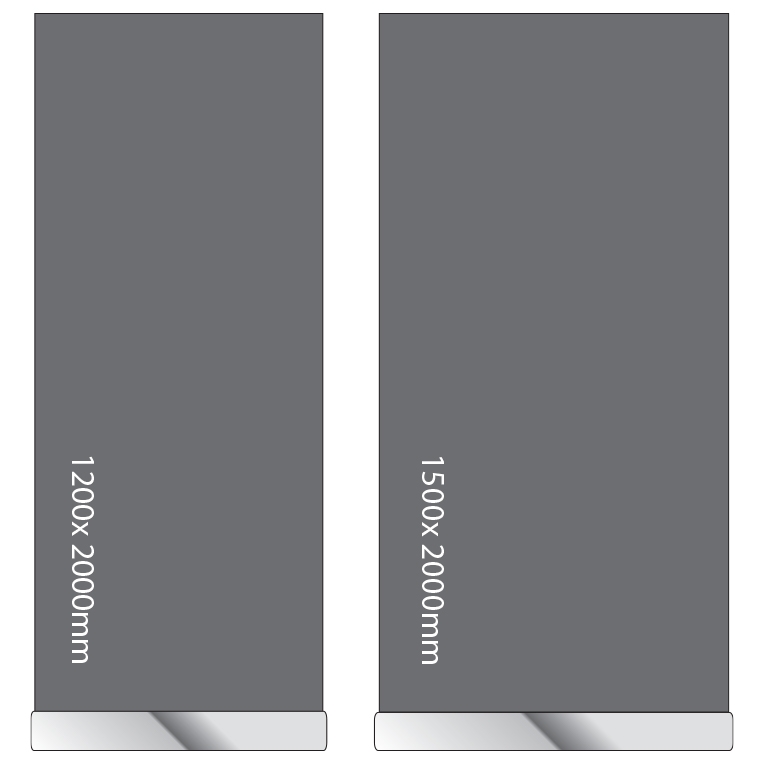 Available Bases: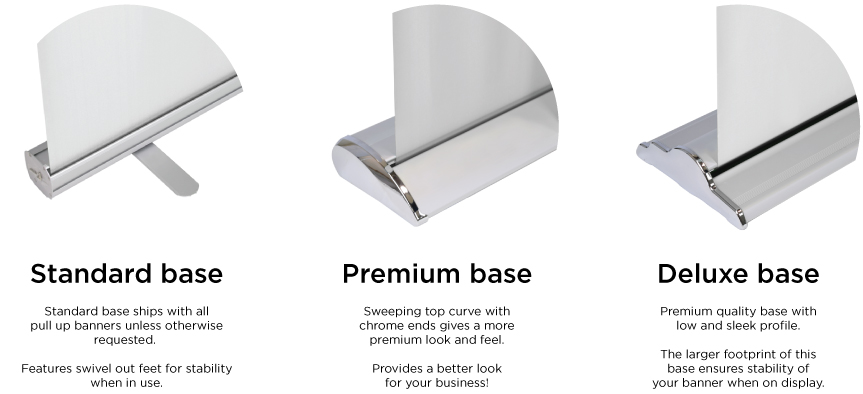 The Multiple Benefits Of Retractable Pull Up Banners
Trade shows and exhibitions tend to be packed with multiple competitors from similar industry to your own. This often leads to businesses spending countless dollars in attempts to get noticed in the crowd.
There is an easy way to achieve this goal, and it involves nothing more than making use of a good signage solution such as our retractable banners. These full colour premium vinyl banners are fitted to a retractable base which can be single or double sides and they form a high-impact marketing solution that may be reused again and again.
As they are both lightweight and portable, they can be used for a variety of event types, and setting up and taking down the banner stand takes mere minutes. Consider this marketing material the next time you are attending a trade show, an exhibition, or an event of any type where permanent signs are not permitted.
Branding Conformity at Product Launches
Consumers want value for their money and are often hesitant to spend their hard earned cash with a new business. When launching a new product or service, companies find they need to ensure the public knows who is offering this high quality item.
If they are already familiar with the company and wish to try the product or service, they are more likely to do so based on past experiences. Retractable up banners are a great way to show which company is offering a product or service to boost sales of the new item.
Raise Awareness At Sporting Events
Watch a professional baseball game on TV and banners will be seen in the background advertising many companies. Imagine having similar exposure at a smaller event, such as a community swim meet or soccer travel team tournament.Business owners find they can accomplish this goal easily with the aid of pull-up banners.
Banners may be used to advertise companies and goods associated with the event, or they might be used to direct members to their team or any place they need to be at a specific time. This helps to keep the event running smoothly from start to finish.
It Doesn't Stop At Just Events
Advertise a great sale or promotion with the help of retractable up banners. The banners direct the consumer to the offerings and encourage them to buy. Depending on the promotion, a company may find they need to buy one or two banners that may be used repeatedly or create a special banner specifically for a promotion. Either way, the banner is a great way to increase awareness of the promotion and encourage consumers to spend their money, and it is a cost-effective way to do so.
Business Conferences
Businesses, when organising a conference, try to pack as much information into the allotted time as possible. When attendees must spend time finding out where they need to go, this cuts into the time available for material presentation.
We mention how to boost visibility at trade shows in our blog post where we talk about how important it is to engage people at your events. However sometimes people don't have time to sift through every single booth at the expo.
To save precious time and help attendees determine where they need to be, many conference organisers now choose to make use of pull-up banners. The banners may be placed in such a way that they can be seen from a variety of directions, allowing the conference to begin promptly and to keep the flow of visitors moving along.
Making The Most Of Retractable Banners
Retractable pull-up banners aren't designed to provide all information at a glance. Thus, business owners need to ensure the banner contains the information needed to draw people in. This may be something as simple as the name of a team or it may be more complex, with the banner displaying the company name, logo, and brand colours.
Bear in mind that people often simply glance at a trade show display as they walk or drive by. The information provided needs to attract their attention as they move past and leave them wanting more.
These are only a few of the many ways a pull-up banner stand may be used for a variety of purposes. Once a business obtains a banner of this type they will find it can be used for multiple situations. In addition, many companies now offer the option of simply ordering new graphics as opposed to purchasing a new retractable up banner kit.
Consider this option to save even more money. Regardless of whether a business chooses to simply replace the graphics or purchase a new kit for each situation, the cost-effectiveness of this marketing solution can never be ignored.
Talk to us today
Purchase a pull-up banner today to see how it can benefit your business in numerous ways. All roll-up banners come with high-resolution printing of your graphics, free design service, 24-hour rush banning printing options, and matching carry kit solutions.
Please contact us! We are on standby to provide a no-obligation quote and a 100% free artwork proof of your premium pull up banner!