A great starting point for any business, this standard style Banner Flag features a large printing and branding area. With a high quality premium mounting kit, these banners are the ultimate choice for events and promotions, especially outdoors.
Everything you need for setup is included in this package, complete with stand, a carry case and equipment required for setup. Optional extras include a heavy water weight or stake fitting for both outdoor and indoor events.
See below for all of the specs and sizes you will need.
Read More ...
Less
Rush Service
5 Days
Warranty
5 Years*
Artwork Design
100% Free
Request A Free Quote!
Premium Manufacturing process
All flags produced according to strict standards using 320 to 680gsm oxford polyester
All artwork is printed using UV resisting inks using top of the range digital printing equipment
The flag is then heated up to lock colour into the material and this also doubles as a fade test
Flags are covered in a non toxic formula that helps to protect from weather damage
Printed banners for events and expos
Do you want some printed banners? Maybe you just want something that you can use to advertise your event and sales but just don't know where to start. Either way, you'll be glad to know that we are able to print custom banners in full colour.
We can also add finishes such as rod pockets, eyelets or ropes, so you can hang them in any way you see fit. Take a look below to see some of the many benefits you get when you order through our service.
Photo-quality printing
High GSM material
Various finishing methods available
Sharpness and clarity guaranteed
All in all, it doesn't matter what product you require because our dedicated support team are able to craft something to suit every requirement. With years of experience in the industry, it's safe to say that you can count on us to not only meet your expectations but to also exceed them. If you are concerned about low-quality results or poor finishes that just don't look the part, then you have nothing to worry about with Event Display.
Our team will work with you to make sure that your end result is nothing short of show-stopping, with every care and attention given to ensure that you are entirely satisfied.
If you want to find out even more about our Australian banners or if you want to know more about the process in general, then you can find out everything you need to know by contacting us today. We'd be happy to help.
Shapes Available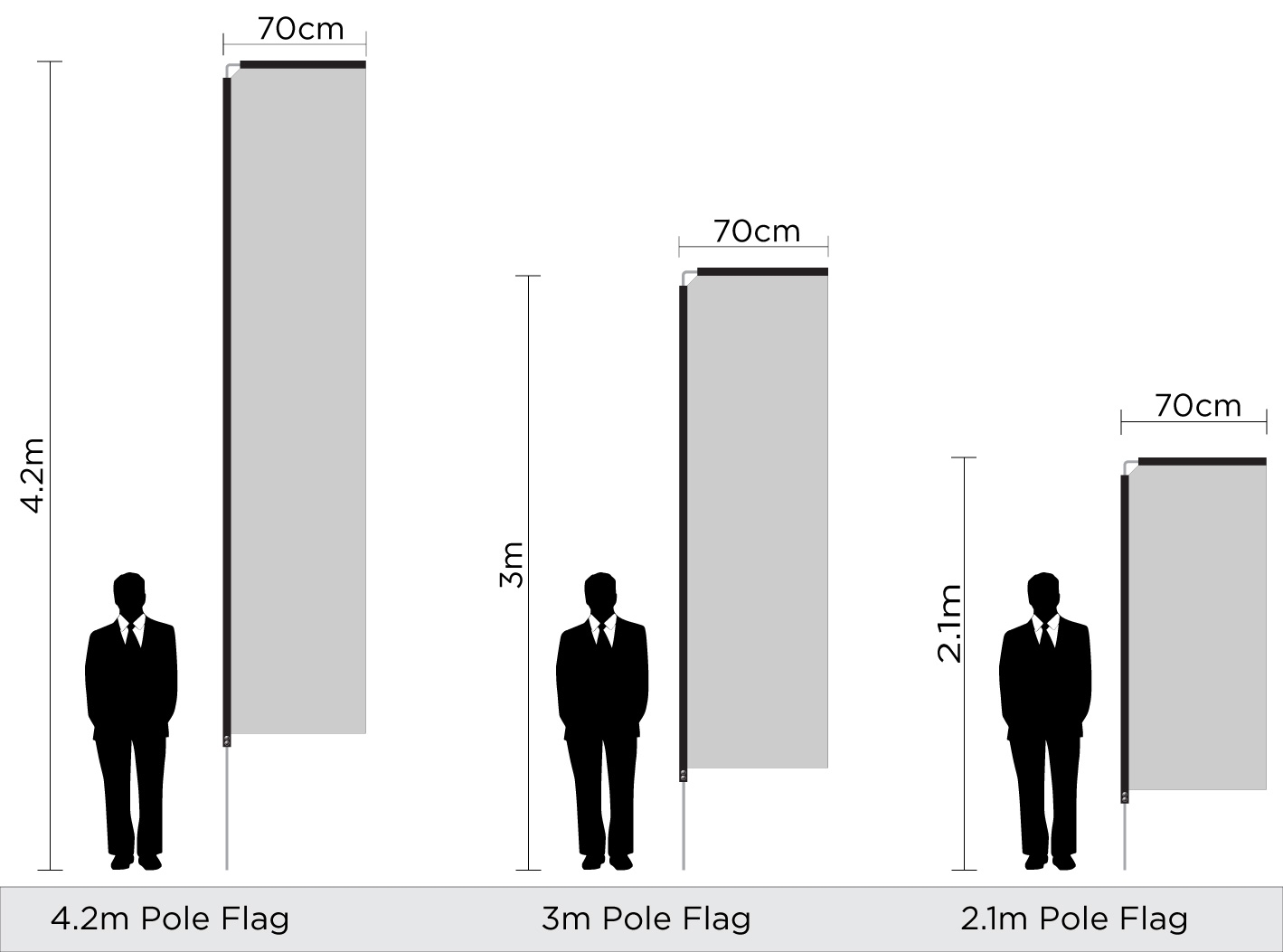 Base Fittings & Stands

Wind and Load Ratings
The wind ratings below are a guide only and safety and common sense need to be applied on very windy days.
When using a cross stand base we offer an optional water weight. When filled this offers approx 9kg of weight to your banner base, which ads a degree of stability to your banners.
Wind ratings with ground stake are dependant on density of ground, and how well the ground stake has been pushed into the ground. Please remember these wind ratings are a guide and common sense must be applied.

*wind ratings are an approximate guide only. Event Display cannot be held liable for any damage caused by the incorrect fastening of banners or banners that are exposed to extreme winds.