Get these feather flags this year for NAIDOC week. These can be custom branded with your logo over the NAIDOC artwork. Show your business or brand cares with this feather flags. Enquire today to receive a 100% free no obligation quote & virtual sample
Read More ...
Less
Rush Service
10 Days
Warranty
5 Years*
Artwork Design
100% Free
Request A Free Quote!
Our high-quality printing method allows us to faithfully reproduce photographic print true to colour while also printing full-colour complex gradients across the entire flag.
With a complete carry case, ground stake and full equipment required for easy setup, the Feather Flag Banner is a must-have option for promoting your business and is one of the most popular tools for this very purpose.
Premium Manufacturing Process
We use strict manufacturing standards using 320 to 680gsm oxford polyester for our banners
UV resistant inks printed with our high-quality digital printing process
The flag is heated which locks the colour into the material which also doubles as a fade test
Covered in a non-toxic formula which helps protect the quality of the flag from weather damage
Shapes Available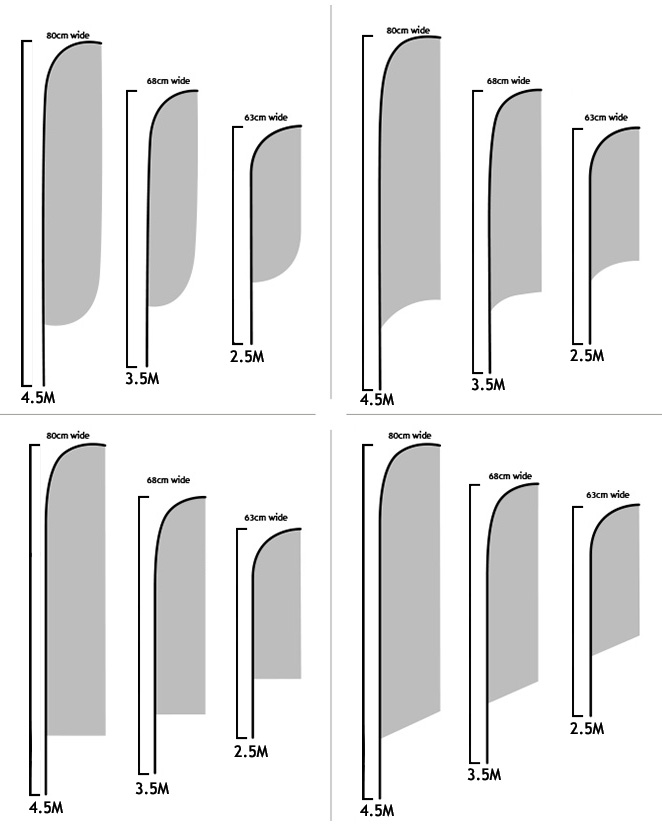 Base Fittings & Stands